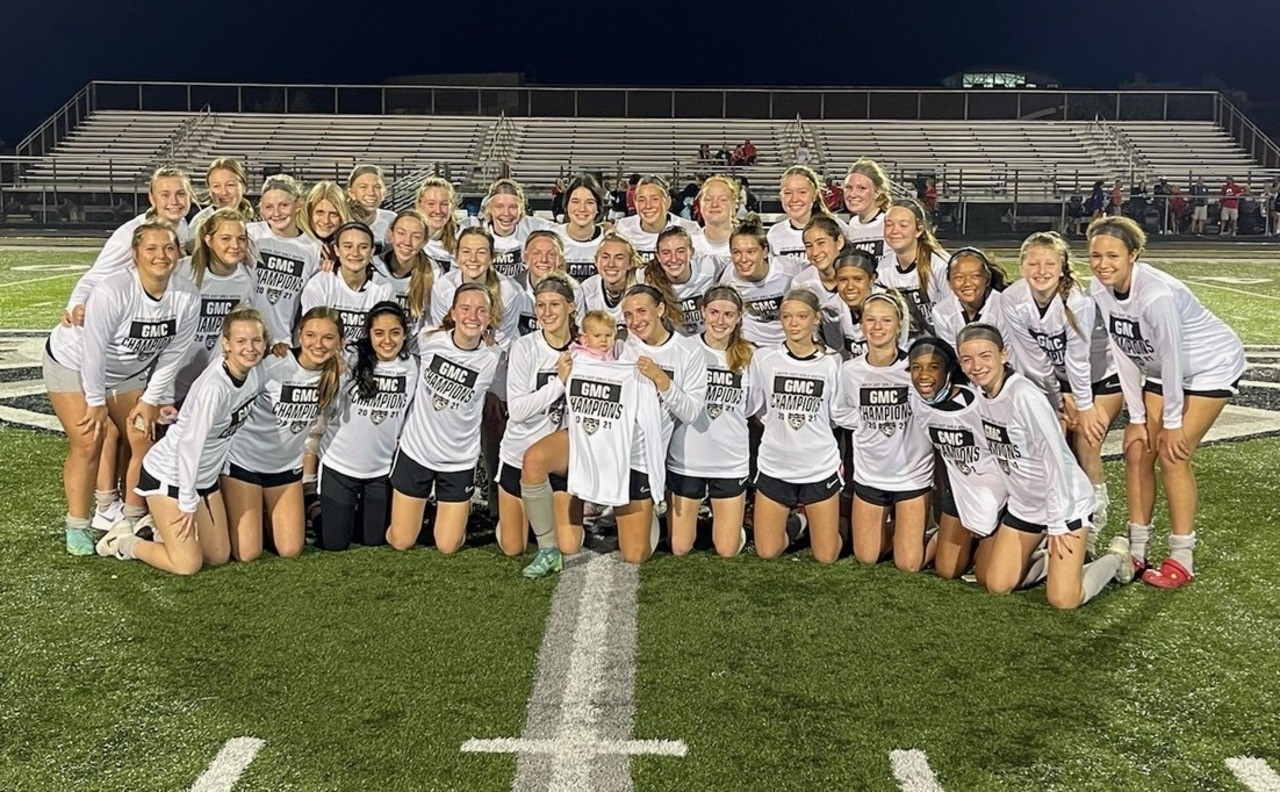 HAWKS LEAGUE CO-CHAMPS IN 2021

The Lakota East Girls Soccer team capped off the regular season with an exclamation point on Tuesday night. The Hawks secured a share of the league title by defeating visiting Fairfield by a final score of 3-0. East captures their first GMC girls soccer championship since the 2005 season. East and Mason finish the league with identical 7-0-2, undefeated GMC records.

The co-championship is the Hawk's fourth overall in their 25-year program history. It also marks the first time in the Hawks have gone undefeated in the league.

2000-Fairfield and Lakota East

2003-Fairfield, Lakota East, Lakota West

2005-Lakota East, Sycamore

2021-Lakota East, Mason

At stake was a share of the GMC title and the atmosphere at the Hawks Nest was rocking.

The JV team started the night with a well-earned victory. As the JV season also comes to an end it was an impressive season for this group of hard-working ladies.

The varsity squad knew what was on the line and played tight for the majority of the first half. With the clock winding down Mia Kamphuis slotted the ball past the keeper to give the Hawks a 1-0 lead.

The Hawks kicked up the intensity in the second half and goals from Macy Collins and Carly Graham secured a 3-0 victory for the Hawks.

Next up is Hamilton in a first-round tourney game at home at 7 pm.

CONGRATULATIONS TO ALL THE PLAYERS AND COACHES!