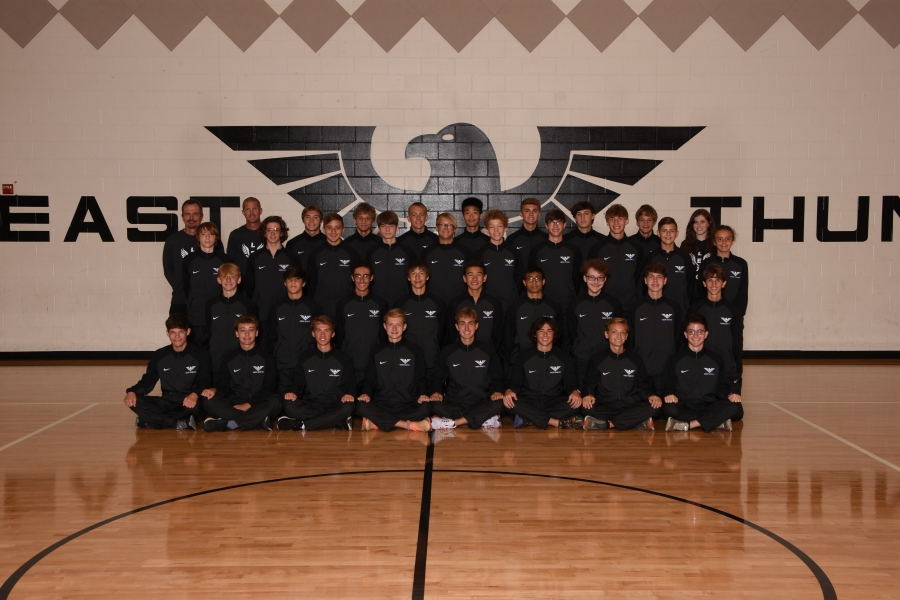 The Lakota East men's cross country team just narrowly missed being GMC runner-up as a team by 3 points. They placed 3rd overall in a very competitive race at Saturday's GMC Championships at VOA. Leading the way for the Thunderhawks was senior, Will Tenoever, who placed 11th overall, in the 68-man field, in a lifetime best performance of 16:33.2 on the 5k Championship Course. That time moves Tenoever up to #22 all-time at Lakota East High School. That performance also earned Tenoever 1st Team All-Conference Honors.

Junior, Marshall Novean, also earned 1st Team All-Conference accolades with his 14th place overall finish in 16:53.0. Senior, Ashton Gibbs, was right on Novean's heels placing 15th overall (2nd Team All-Conference) in 16:53.2. The 4th Hawk across the line was junior, Sean Castillo, placing 20th overall in 17:18, a 2nd Team All-Conference performance. Freshman, Evan Aponte, rounded out the top 5 scorers for Lakota East placing 29th overall in 17:45, tying his season-best time.

Next up are the District Championships back at VOA on Saturday, Oct. 23rd.

Teams will place themselves in either Race A or B, determined by seed placement. In Race A, 15 Teams, the top four (4) finishing teams will move to Regional Competition, and the top finishing team will be declared District Champion, and the next finishing team will be declared District Runner-up. Individuals that finish in the top sixteen (16) qualify to Regionals. In Race B, 15 Teams, the top four (4) finishing teams move on to Regional competition and the top finisher will be the District Champion while the next finisher will be District Runner-up. The top sixteen (16) individuals will move on to Regionals.