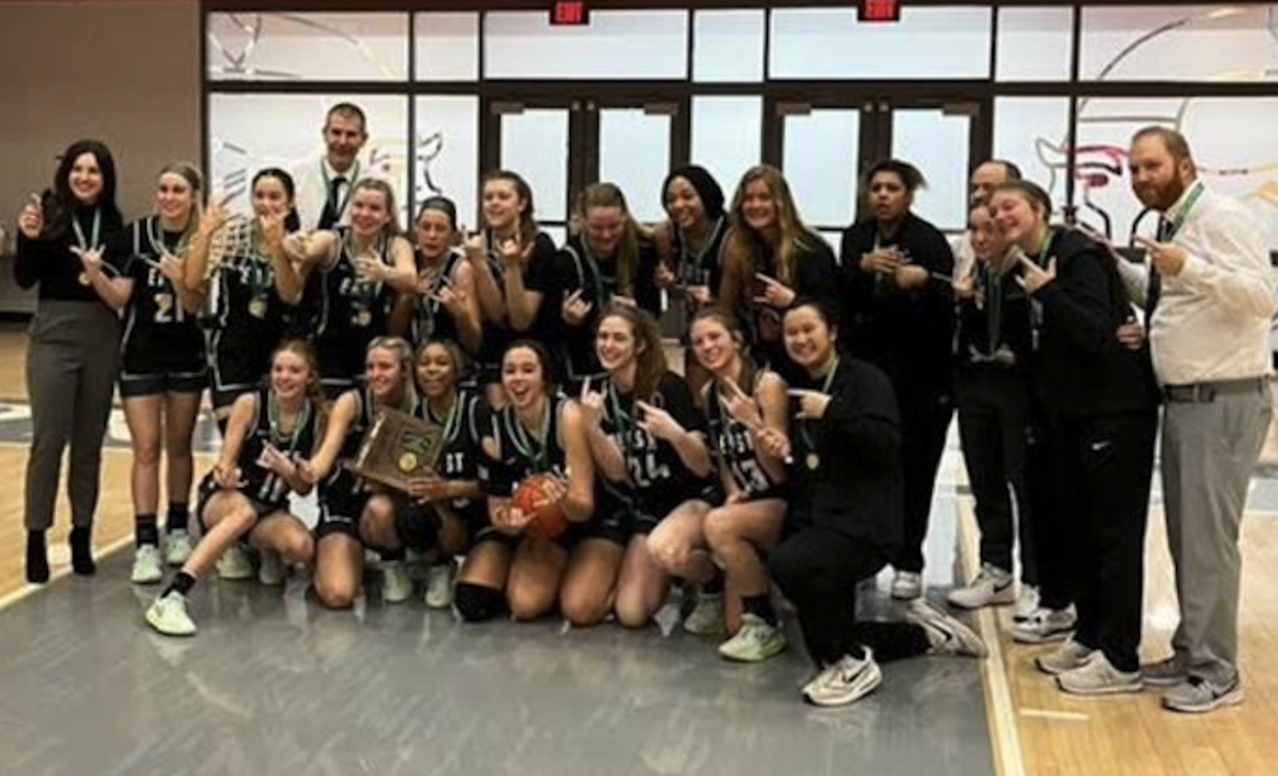 GIRLS' BBALL SWEET SIXTEEN BOUND!
HAWKS DEFEAT BIRDS IN DOUBLE OT FOR TITLE!

East claimed their 2nd District Title on Saturday and advanced to Regional Sweet Sixteen after defeating Kettering Fairmont 73-68 in a double overtime thriller!

A pair of free throws by senior Payton Woody in the final seconds clinched the game for the Thunderhawks, who had chances to win the game at the end of regulation and the first overtime and were able to regroup in the second extra session.

Leaders for East:

Madison French had a career-high 29 points, including 11 huge free throws down the line and 4 steals. Brooke Asher finished with 11 points, which included a 3-pointer late in the fourth quarter to tie the game. Emma Fohl contributed 10 points, 4 assists, 3 rebounds, and 2 steals. Payton Woody put up 8 points and grabbed 8 boards, while Savannah Smith scored 8 points and grabbed 5 boards.

East girl's last District title came in the 2010-11 season under then-head coach Nikki Drew. Ironically, the Hawks will face Drew's daughter Sami, who plays for Kings in the Regional Semi-Final on Wednesday at Lakota West at 7:00 pm.

Kings punched their Sweet 16 ticket by defeating Centerville 61-63. Their tourney path also included knocking off previously unbeaten West Clermont.

Wednesday's winner will advance to the Regional Final vs Princeton and chance for the State Final Four.