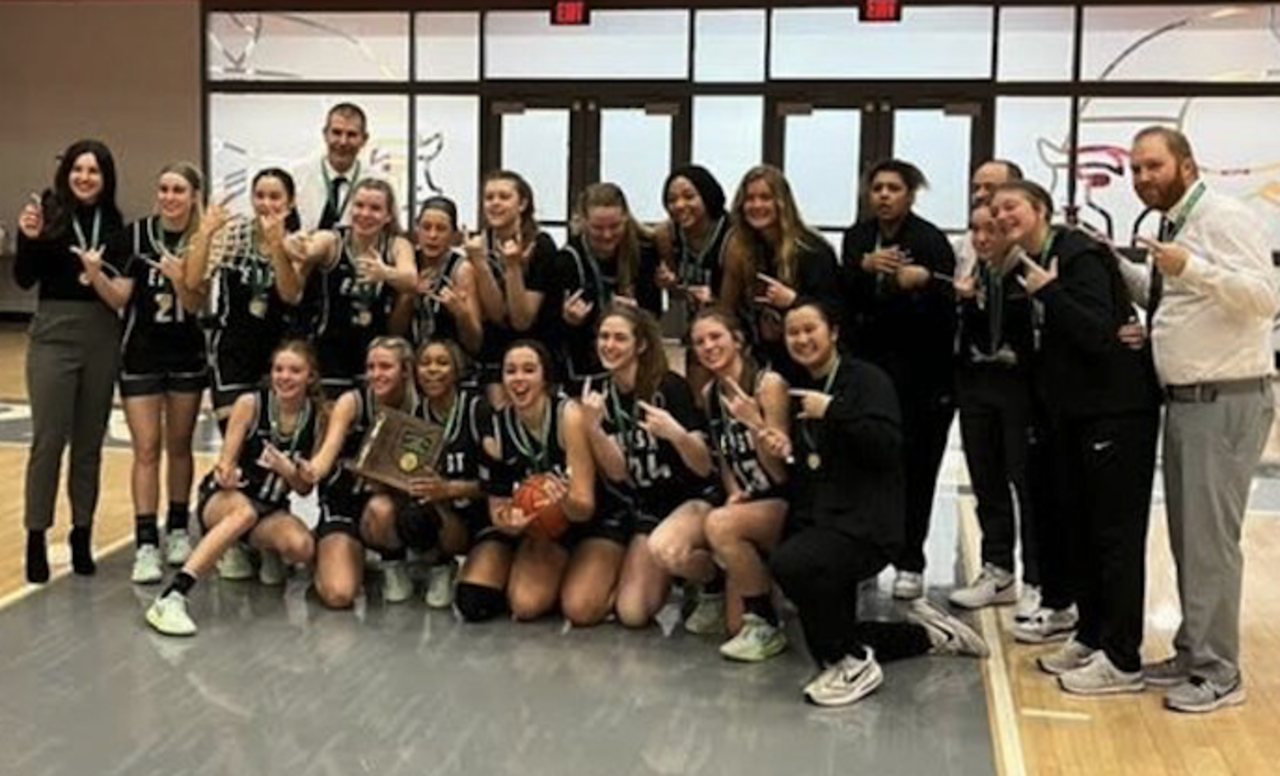 HAWKS FALL IN REGIONAL SEMI-FINAL

The Thunderhawk girl's basketball team battled a pesky Kings team in the Regional semi-final Wednesday night, falling 49-47, ending a record-shattering season for their program.

Kings was able to survive a slow start over the first three minutes, which saw Lakota East open up a 10-2 lead. There were five lead changes in the first half in the back-and-forth affair. Kings took a 35-33 lead to the locker room at the half. Kings shot 51.2% from the field in the first half and Lakota East shot 48.1%.

Both teams struggled offensively in the second half. Kings took a 37-35 lead with 6:27 left in the third quarter and didn't score again for the remainder of the stanza. Lakota East took advantage, taking a 41-37 lead into the fourth quarter after a triple from Payton Woody.

Madison French hit a runner with 1:43 left in the game giving East another brief lead (47-46). It would be the last points the Hawks would score on the night.

Both teams had opportunities over the final minute and a half of the game, but no points were scored. East had to foul in the waning seconds and Kings missed big opportunities to put the game away. After a Knights missed free throw with 13 seconds remaining, East had one final chance, but Brooke Asher's corner three-pointer was just off the mark.

Although it was a disappointing end for the ladies, among other accomplishments, the 2022-23 Thunderhawks produced the overall best record (22-4) in the 26-year history of the East Girls Basketball program. The Hawk girls have now posted a winning record in three of the last four seasons (11-11 in 2021) and this year's squad was the first to win a district championship since 2011.

The program is in good hands but will miss these outstanding seniors who gave so much to the program over the past 4 years: Madison French, Mary Kenrich, Jaila Robinson, Riley Wood, Payton Woody, and Savannah Smith.

Congratulations and thank you to the Girl's Basketball team for a "season to remember"!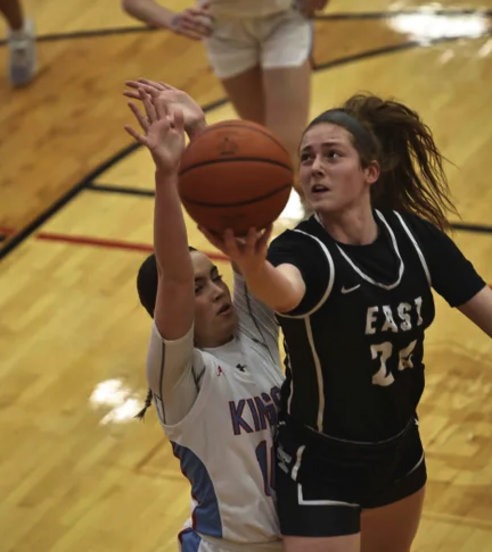 OF NOTE...MADISON FRENCH SCORED HER CAREER 1000TH POINT IN THE GAME LATE IN THE 1ST QUARTER ON A DRIVING LAYUP. French, a standout senior for the Hawks, will play next season at Miami University.