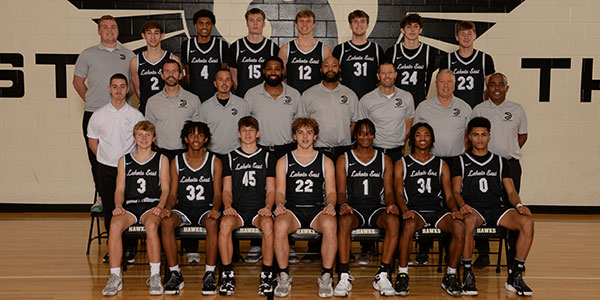 HAWKS FALL TO MOELLER
East Boys Basketball lost a very tough Sectional title game to Moeller on Saturday. The Hawks led most of the game until the final minutes.

The Hawks tied the game 50-50 after falling behind the crusaders on a three-point basket with less than two minutes remaining. The Crusaders were able to hold onto the ball and eventually get fouled with 19 seconds left in the game.

Moeller took a 1-point lead after making 1 of 2 charity tosses. An East 3-point attempt with time running out came off the back iron giving Moeller a 51-50 win.

Leaders for East: Trey Perry 21 and Julian Mitchel 13.

The Hawks finish the year 11-13 and 8-8 in the GMC. Be assured, the team returns a solid group of Thunderhawks in 2023-24.