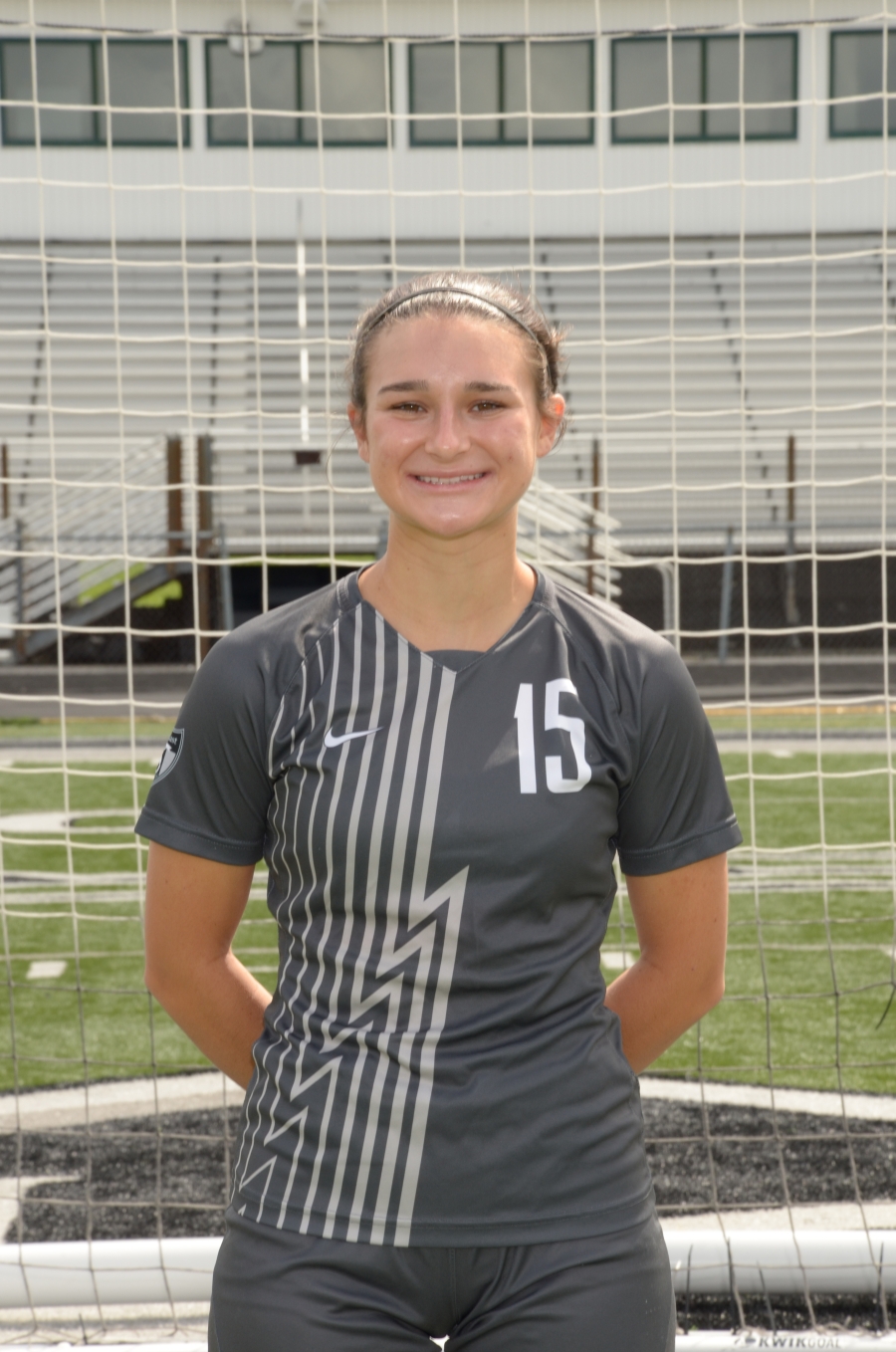 JOSIE BENCIC
Josie is a senior on the East Girls Soccer Team
Josie is a Senior Captain who is currently third in the GMC in overall points. Josie has been the catalyst for our program's recent success through her tenacious play and work ethic. Josie is a selfless player who looks to put her team first and help her teammates achieve success!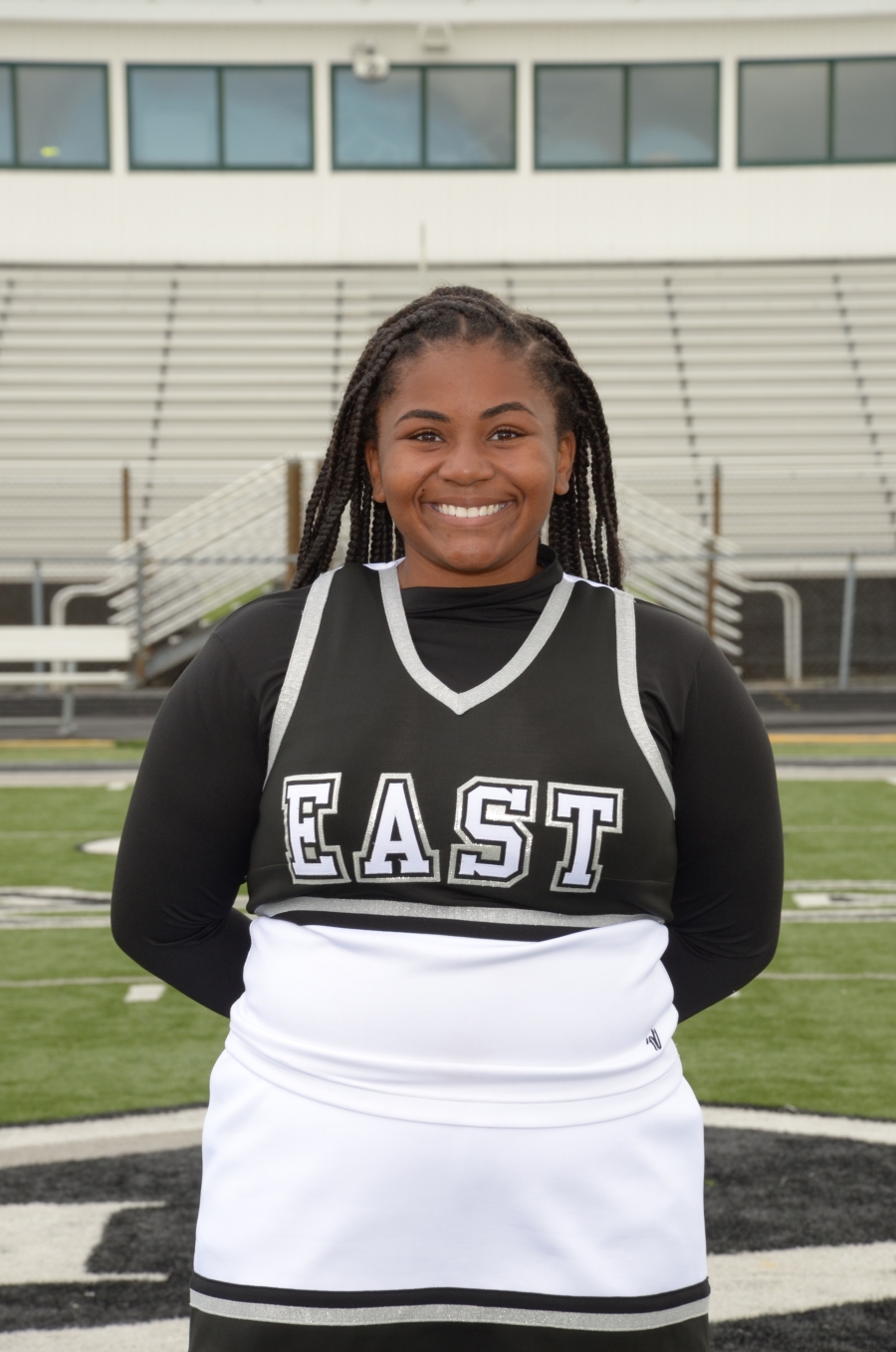 GABBY JONES
Gabby is a senior on the East Fall Cheer Team
Gabby is so spirited and happy all of the time. At camp, Gabby showed outstanding leadership in spirit, starting chants with the rest of the girls everywhere we went, and she continues to show that leadership at practices and games. She's always volunteering (and getting requested) for extra events outside of football or cheer events as our Thunderhawk mascot!