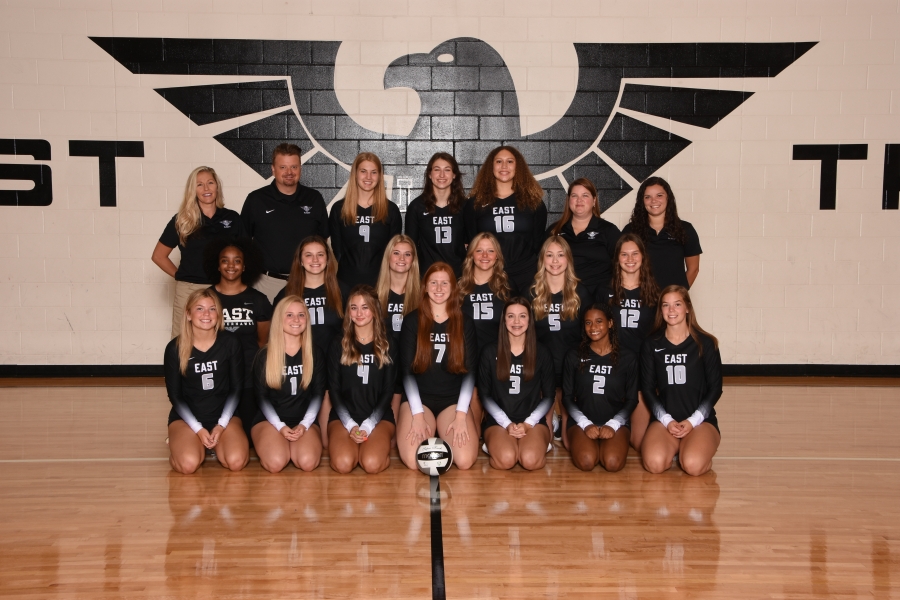 The East girls volleyball team swept the Middes last night in their senior Night Game taking them in 3 by scores of:
25-9
25-9
25-7

In the contest 3 East players reached career-high goals- Paige Clippinger reached 200 kills, Eryn Rose reached 300 diggs and Celeste Harker in the game last night reached her career high assist goal of 500 assists.

Congrats to these Hawks on reaching big goals!

East Volleyball will play Springboro and Anderson on Saturday at home.