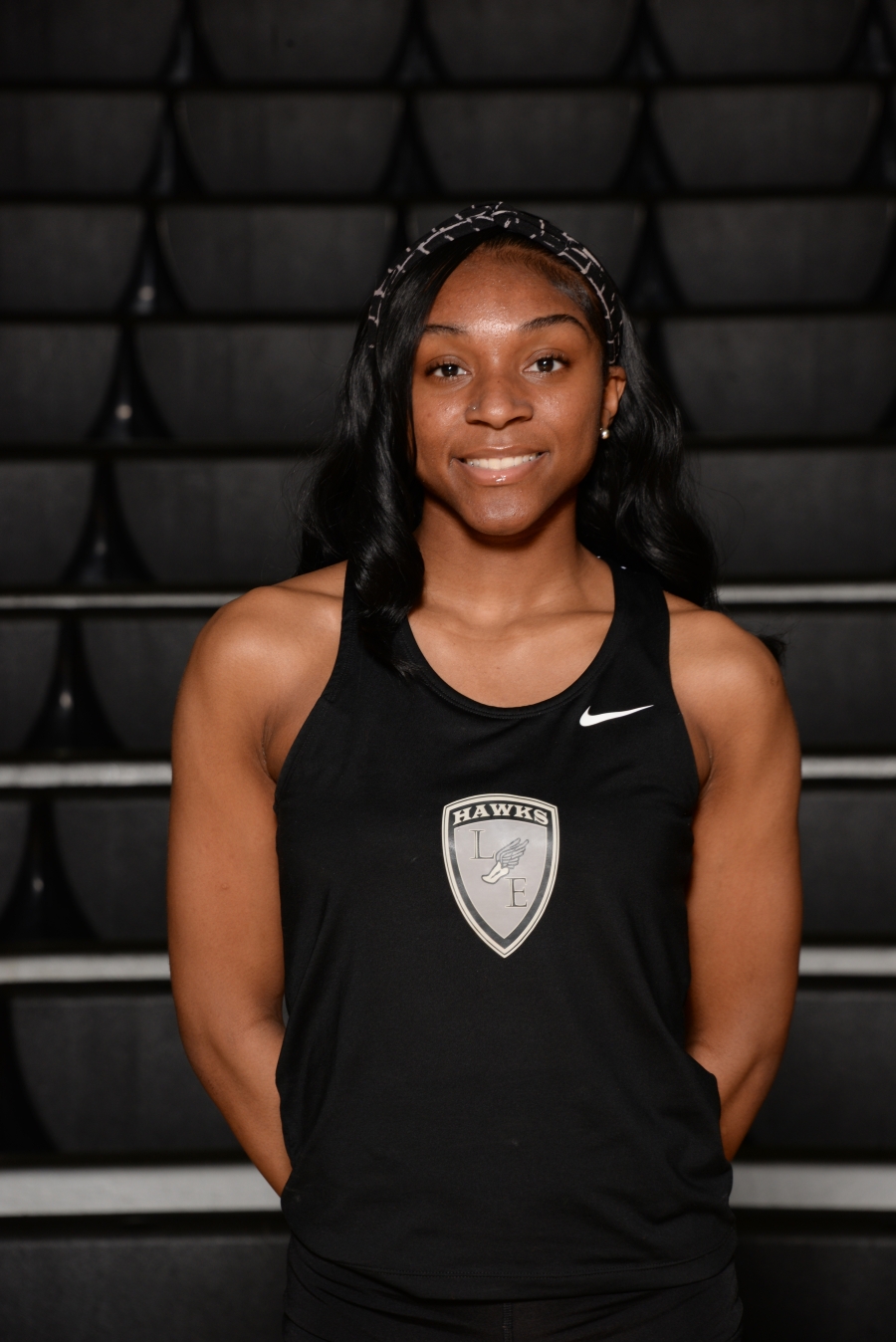 AZARIYAH BRYANT EARNS SECOND CONSECUTIVE GMC RUNNER OF THE YEAR
Congratulations to East senior Azariyah Bryant, the GMC Runner of the Year for the 2nd consecutive season. This elite runner won both the 100-meter and 200-meter dash in record-breaking fashion. In the 100 meters, Azariyah registered a time of 11.82, besting her previous GMC record by .11 seconds. She followed that incredible performance by setting yet another league record in the 200-meter dash with a time of 24.19, improving on her previous record by .3 of a second.
In addition, this is the fourth year in a row she has earned 1st All GMC Honors.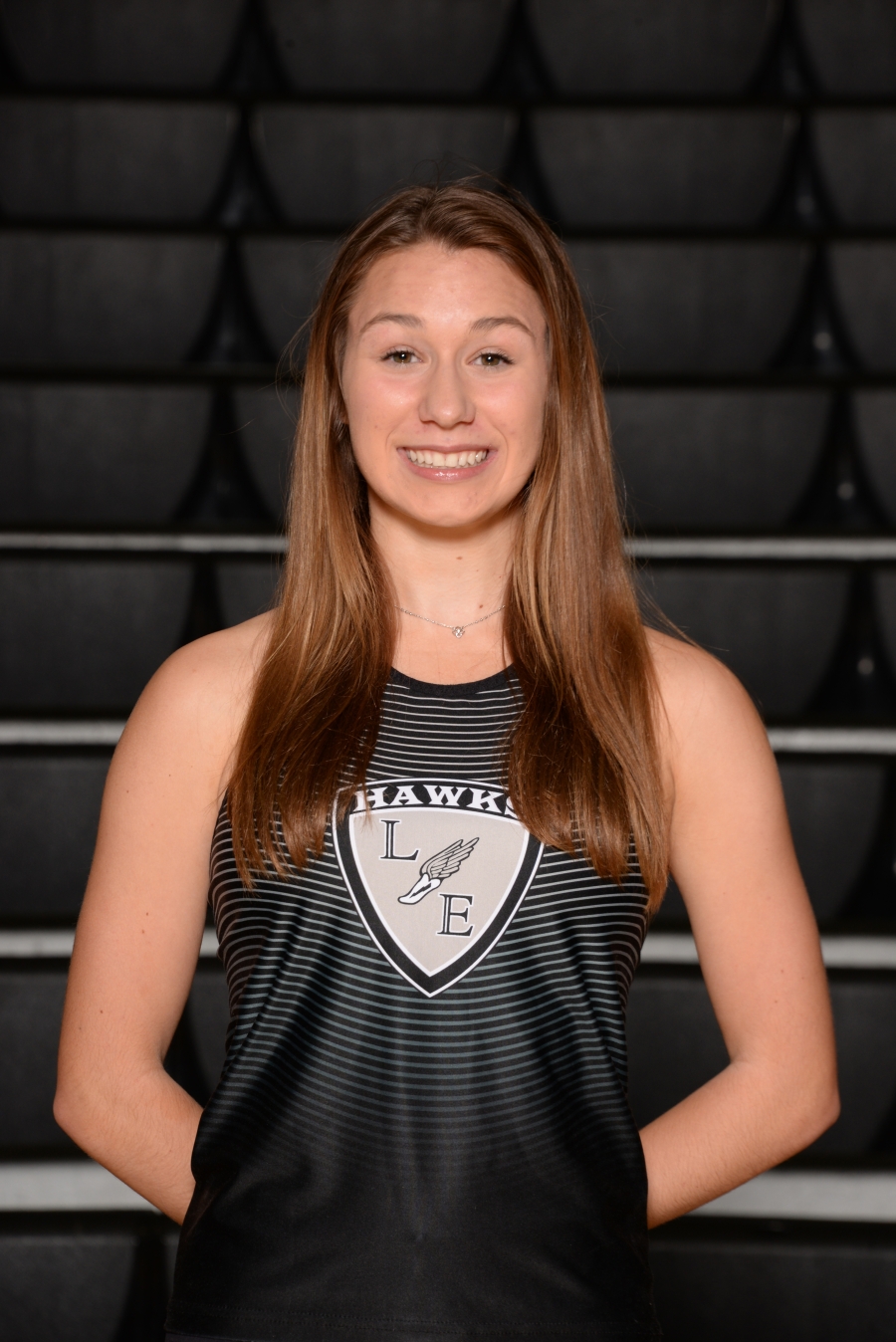 JOCELYN WILLIS GMC CHAMPION 1600 METER
Junior Jocelyn Willis also had an outstanding meet. She earned a GMC Title in the 1600m run in a time of 5:11.25.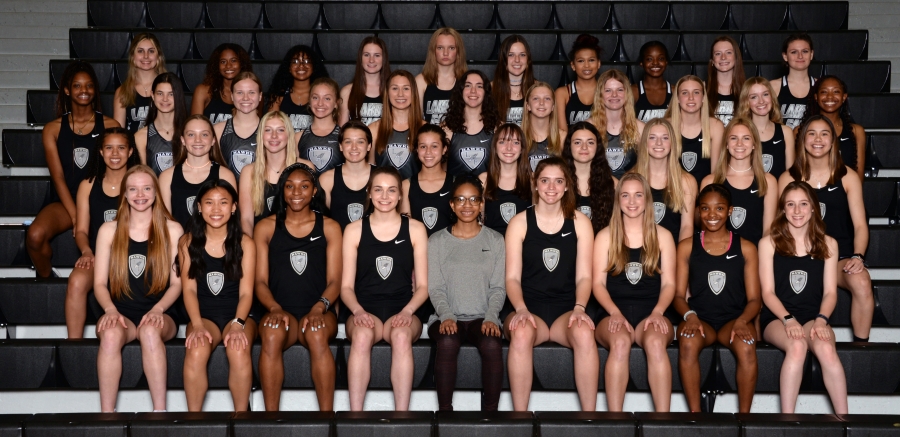 EAST 4X100 TEAM GMC CHAMPIONS!

Lakota East Girls finished 4th overall at the GMC meet at Mason on Friday with some outstanding individual accomplishments.
-----------------
Congratulations also to the East 4X100 relay team of Bryant, Smith, Warren, and James. They are the 2022 GMC Champions setting a new meet record of 47.72.
----------------
There were many other notable accomplishments by the Thunderhawk ladies. Below is a complete recap of those results:
GMCs Girls Finals Results

100m Hurdles

Katlyn Pham 7th- 15.84

100m Dash

Azariyah Bryant 1st- 11.82

Ivy Smith 4th- 12.32

4x200m Relay

3rd- 1:44.14

1600m Run

Jocelyn Willis 1st- 5:11.25

4x100m Relay

1st- 47.72

400m Dash

Hailey Still 5th- 1:00.76

Haylie Yeazell 6th- 1:01.23

300m Hurdles

Katlyn Pham 4th- 47.29

200m Dash

Azariyah Bryant 1st- 24.19

Lena James 3rd- 25.55

4x400m Relay

6th- 4:14.00

Long Jump

Zyneak Warren 4th- 15' 11.5"

Discus Throw

Anna Muehleisen 6th- 95' 1"

Pole Vault

Carrie Rielage 6th- 7' 0"

Ava Gibson 8th- 7' 0"
The East Track and Field teams will compete at the District Championships at Ross this Wednesday and Friday. The first four individuals or relay teams in each event in the district tournaments shall qualify for regional competition.

The OHSAA Regional Track/Field Championships will be held Wed. 5/25-Friday, 5/ 27 at Huber Heights, Wayne HS.