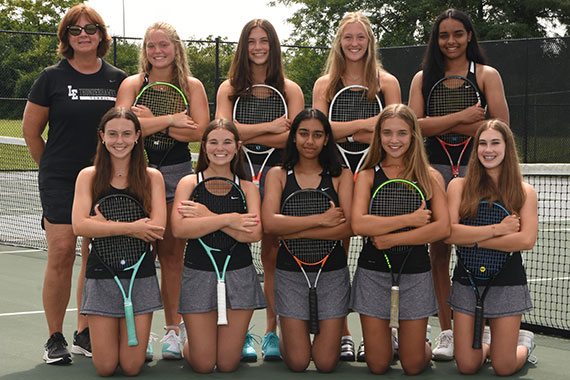 East hosted Mason girls tennis yesterday and fell 4-1. The Hawks had to forfeit one court due to illness. Kirsten Kusel and Abigail Price got our 1-court win at 1st doubles. Great job ladies!! See scores below:
Reagan Gilbert v Uppuganti 2-6, 1-6
Kelsey Retzsch v T. Marla 0-6, 3-6
Hannah Latty v S. Marla 2-6, 4-6
Kirsten Kusel/Abigail Price v Nandra/Ganga 3-6, 6-2, 10-8
Court 5 forfeit
Next up Anderson, 9/7, AWAY, and Princeton, 9/8, AWAY!