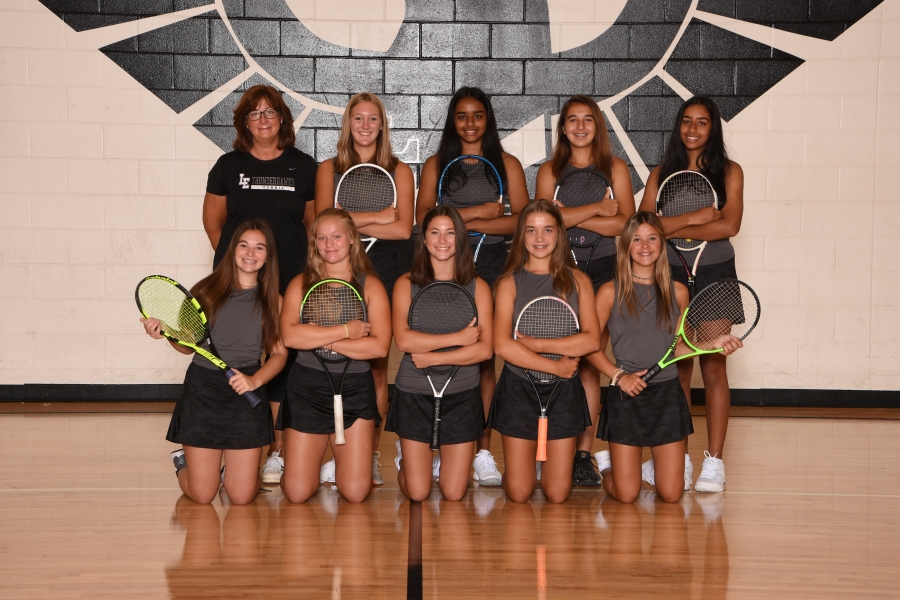 East Girls Tennis season came to an end this past week. The Hawks played well but fell short of qualifying any players to the district championships.
Sectional results: Natasha won vs MND, 6-1, 6-1, and then faced a very good Walnut Hills player who got third overall in singles Sectionals falling just shy of taking it into 3 sets - 2-6, 5-7. Kelsey won vs West, 6-0, 6-2, and lost to Milford 1-6, 0-6. The Milford player fell to the player who won Sectionals. Great effort, Kelsey! Amisha won vs Little Miami, 6-2, 6-0, and lost to Milfords #1, 2-6, 3-6. Amisha's game peaked at the right time of the season. Nicely done! Reagan and Mary Claire lost to the Turpin doubles team who won Sectionals, 2-6, 3-6! That's a tough draw even after being seeded. Great job, ladies! Kirsten and Abigail won vs Oak Hills, 7-6 (7-3), 6-3, and lost to the Turpin doubles team who came in third in Sectionals, 6-1, 4-6, 3-6. You're a doubles team to be reckoned with. Awesome effort, ladies!
The ladies finished a great 2021 season with an overall record of 12-4 and 4th place finish in the GMC. Congratulations to all the players and GMC Coach of the Year Cindy Strahan on a fine season.