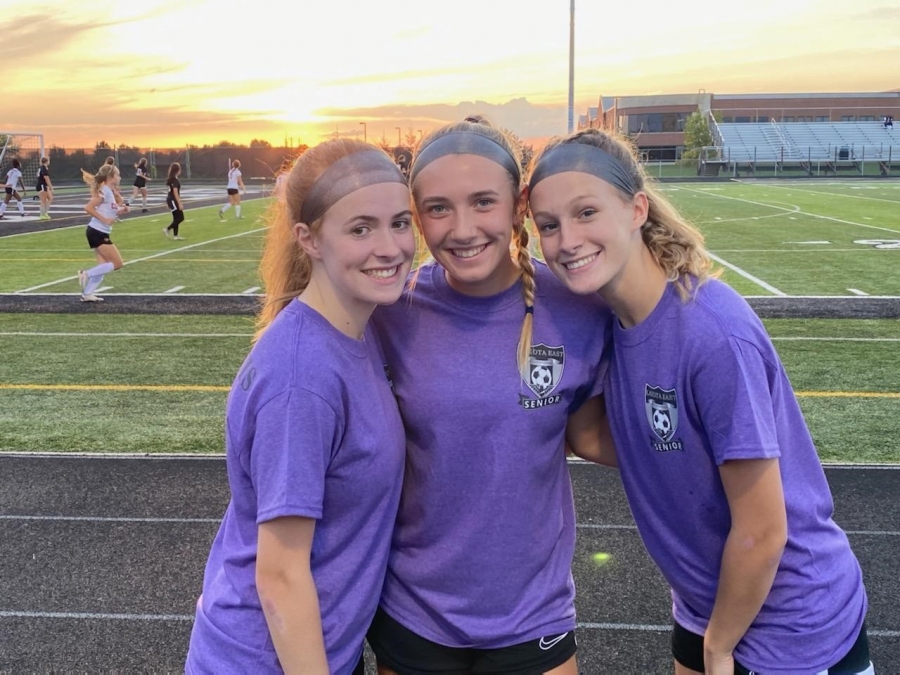 Senior Night for the Thunderhawks was last night at the Hawks' Nest. East girls soccer took on visiting Colerain and were able to stay atop the GMC with Mason at 5-0-2 with two games remaining in the regular season. Final score 5-0 East.

Abby Burghard, Mookie Blaylock, and Sidney Zavila partnered with Lucy Carlin to secure the clean sheet shutout.

The defense held the Cardinals to one shot on frame. The cool and competent play of the defense truly leads the way!

The JV squad put a win on the board to start the night off right.

We were thrilled as a program to recognize the contributions of our three Seniors; Maddie Corson, Carly Graham, and Mia Kamphuis.

Next up for the Hawks is an away match at Middletown on Thursday.