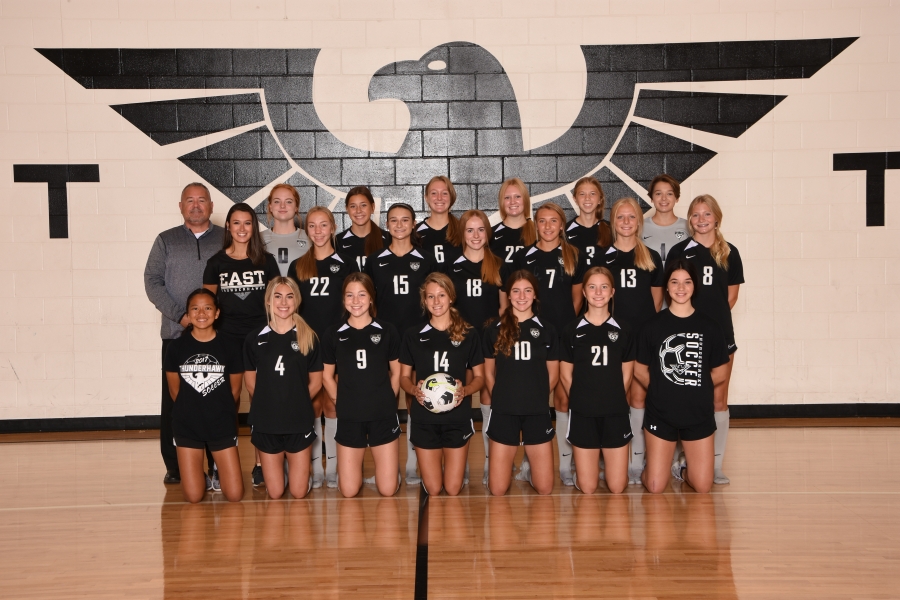 The Hawks took on Princeton last night on the road in a GMC matchup. A 6-0 victory kept the East girls soccer team tied at the top of the GMC with Mason.

Junior keeper Carman Woody earned the shutout with a stellar defense in front of her anchored by Maddie Corson, Phia Perrino, Mackenzie Blaylock, Abby Burghard, and Sidney Zawila.

Goals were scored by Juniors Erica Cox (1), Lauren Sullivan (2), Sidney Zawila (1) and Sophomore Emily Witteride (1), and Freshman Randi Morgan (1).

Junior Marissa Retzsch played a solid 80 minutes and helped the Hawks in a continual attack. Freshman Jessa Bush pinged several shots of the crossbar and kept the Vikings under constant assault. Without their efforts, the outcome would have been very different.

Next for East (6-5-2, 4-0-2) is a home match vs. Colerain on Tuesday, Oct. 5th.