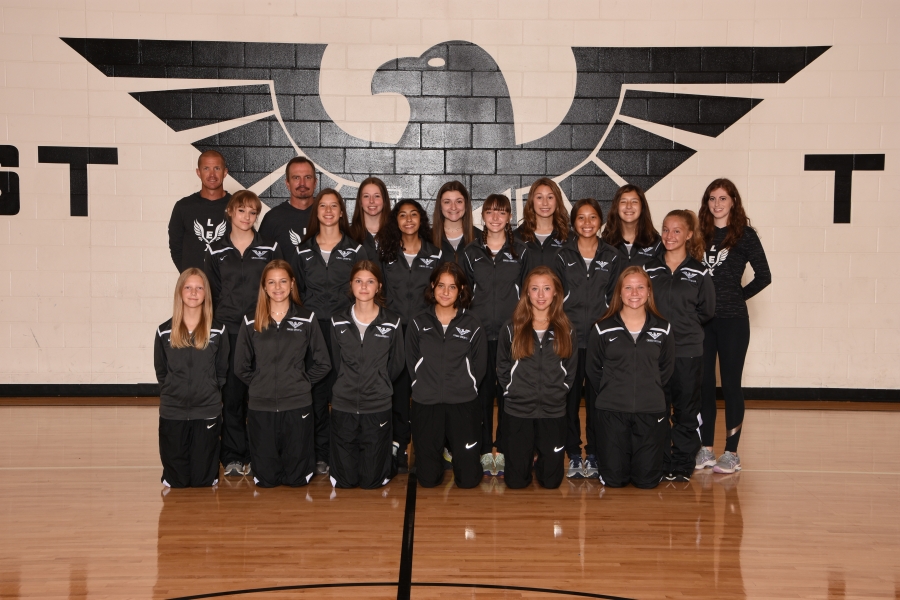 Jocey Willis ran the best race of her season this past weekend at the Greater Miami Conference Cross Country Championships at Voice of America Park on Saturday. With an initial goal of placing in the top 5, Jocey managed to outpace all but one athlete in the race to finish 2nd overall in the highly competitive 58-girl field. Her time was a season-best, on a very windy day, of 19:19.6 for the 5k (3.1-mile) Championship Course at VOA.

The Thunderhawk women placed 5th as a team behind Willis' performance. The #2 Hawk was senior, Dani Thorner, who placed 19th overall in 21:11.1 earning her 2nd team All-Conference honors. Senior teammate, Sarah Renfro, was also 2nd Team All-Conference by placing 27th overall in 21:46. Coming in next for East was junior, Hope Keith, placing 30th overall in 21:55.8. And the 5th and final scorer for Lakota East in the Varsity race was sophomore, Meredith Brown, placing 40th overall in 22:44.0

Next up are the District Championships back at VOA on Saturday, Oct. 23rd.

Teams will place themselves in either Race A or B, determined by seed placement. In Race A, 15 Teams, the top four (4) finishing teams will move to Regional Competition, and the top finishing team will be declared District Champion, and the next finishing team will be declared District Runner-up. Individuals that finish in the top sixteen (16) qualify to Regionals. In Race B, 15 Teams, the top four (4) finishing teams move on to Regional competition and the top finisher will be the District Champion while the next finisher will be District Runnerup.