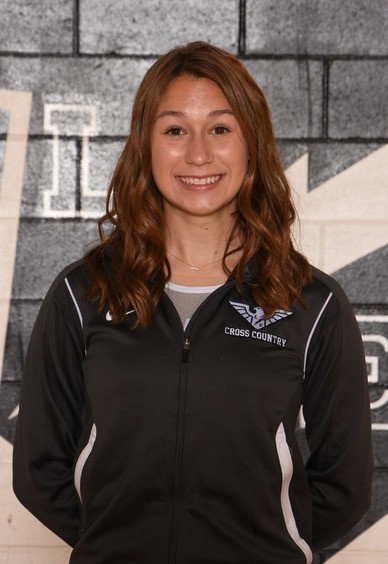 Jocey Willis ran her best race of the season this past weekend at the Southwest Ohio District Cross Country Championships at Voice of America Park. Willis, a junior, ran 18:58.2 for the 5k (3.1-mile) Championship course which was only 2 seconds off of her lifetime best performance her freshman year. Her effort earned her 6th place overall in a field of 90 runners, where the top 20 placers earned a trip to the Regional Championships next week in Troy.

As a team, the East women ran their best race of the season but fell just short of qualifying for Regionals as a team. TheHawks placed 8th as a team but were just a few points shy of the 5th place team that is moving on.

The finishers for the Hawks behind Willis were Dani Thorner (Senior, 35thplace, 20:37), Sarah Renfro (Senior, 38th place, 20:50), Hope Keith (Junior, 48th place, 21:18), Meredith Brown (Sophomore, 55th place, 21:41), Brooke Wilson (Sophomore, 57th place, 21:48), and Audrey Charles (Freshman, 61st place, 21:56).

The OHSAA Regional Championships will be held Saturday, Oct. 30th at Hobart Arena in Troy, Ohio. The top 5 teams and top 20 individuals will qualify for the State Championships at Fortress Obetz and Memorial Park, Obetz, Ohio on Saturday, November 6th. The Division 1 women's race will be at 3:00 p.m.