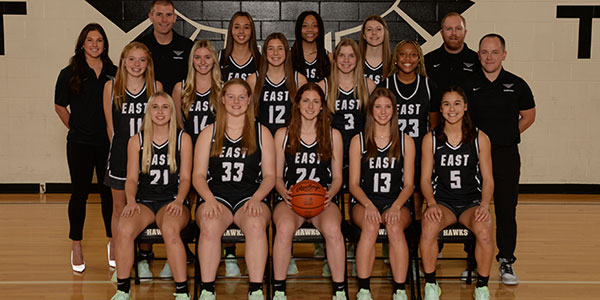 HAWKS STAY UNBEATEN IN THE GMC!
The Hawks sent their overall record to 14-1 and stayed unbeaten in the GMC as they double-upped Middletown on Wednesday, 54-27.
Madison French led in scoring with 15 points and 3 steals. Savannah Smith finished with 9 points and 6 rebounds, while Emma Fohl contributed 7 points and 6 steals. The Thunderhawks had a total of 18 team steals and forced 29 turnovers for Middletown.
Next up, East will host Fairfield on Wednesday, Jan. 18th.