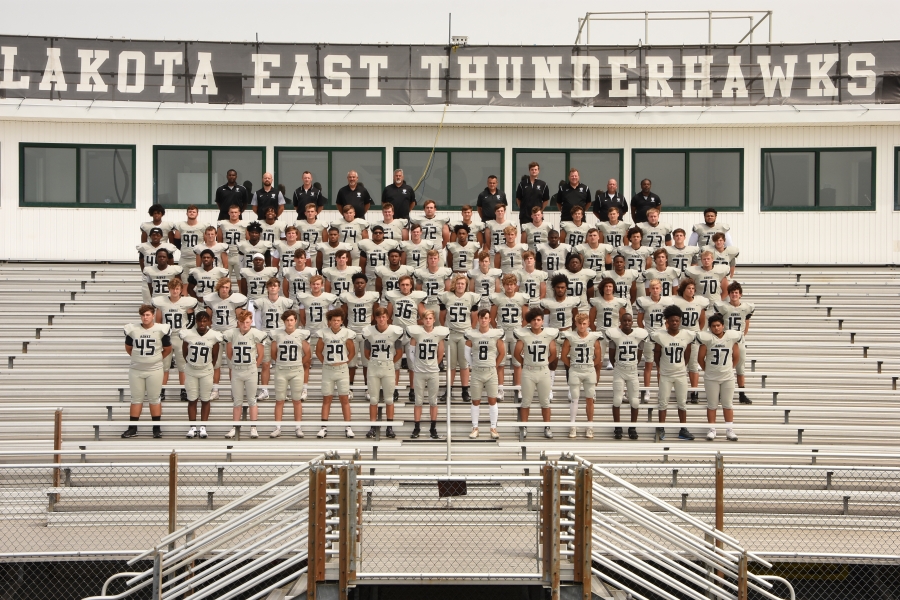 HAWKS RETURN TO PLAYOFFS FRIDAY!
The Thunderhawks fell at Lakota West on Friday by a score of 34-7. The Hawk defense was stellar in the early going. The first half ended with West leading 10-0. East got on the board in the third quarter on a 6-yard scamper by TJ Kathman.

Thunderhawk junior fullback Eric Davis gained 82 yards in the contest.

Lakota East, which finishes the regular season 7-3 overall and 6-2 in the GMC. (3rd).

East will head to the postseason this Friday and will have a home game vs. Sycamore, 7:00 pm. The Hawks are the #5 seed and the Aves are the #12 seed. East defeated Sycamore on Sept. 24th 34-27 in the regular season.

East Football is making their 5th appearance playoffs (2012, 2014, 2018, 2020, 2021).