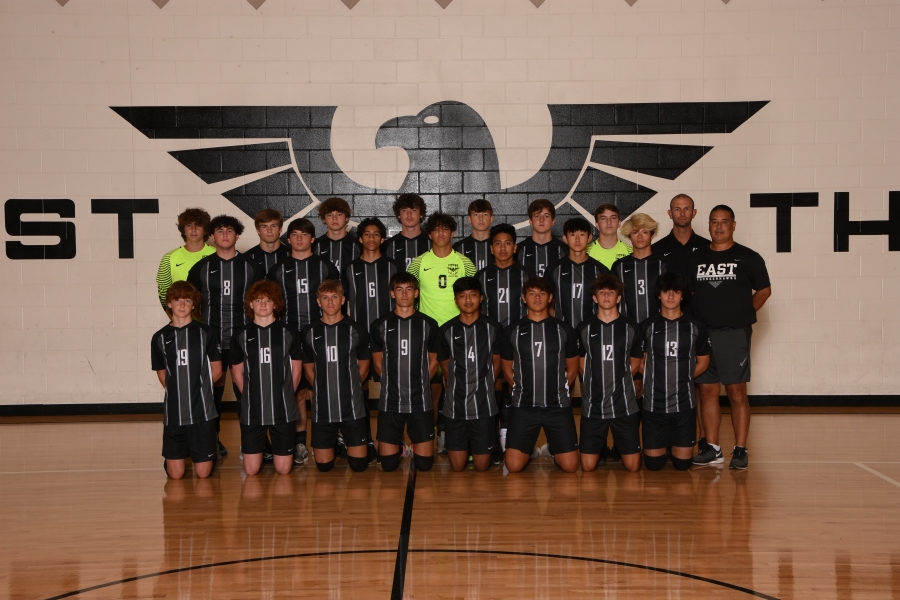 The boy's soccer team defeated the Middletown Middies Thursday night 6-0. Senior captain, Braden Anderson, got the Hawks on the board in the fourth minute after receiving a ball from senior Vicente Raymundo and fired the shot over the Middie goalkeeper. The Hawks kept the pressure on for the remainder of the first half, but Middletown was able to keep it 1-0.

With 25 minutes left in the game, senior Dylan Stidham extended the lead 2-0 off a corner kick taken by senior captain, Connor Pletikapich. This would prove to be the scoring momentum the Hawks needed as two minutes later Pletikapich found senior, Jack Pascoal overtop the backline of Middletown and slotted the ball past the keeper making it 3-0.

Junior, Ty Langhorn hit a volley off a cross from Pletikapich making it 4-0 with 15 minutes left to play. Junior, Jacob Nguyen got in on the scoring action with 13 left to play making it 5-0. And after assisting on 3 goals on the night, it would be Pletikapich who puts the final touch past the keeper making the final score 6-0.

Goal Keepers Kobe Foster and Justin Stidham combined for the Hawks's seventh shutout of the season.

East honored 10 seniors on the night: Braden Anderson, Andrew Harper, Mason Hecquet, Connor Pletikapich, Jack Pascoal, Vicente Raymundo, Keoni Salvador, Andrew Shroder, Dylan Stidham, and Ryan Strauss.

The Thunderhawks record moves to 8-3-2 (4-1-2 GMC). East takes on the Centerville Elks Saturday afternoon at 3:00 pm at home.