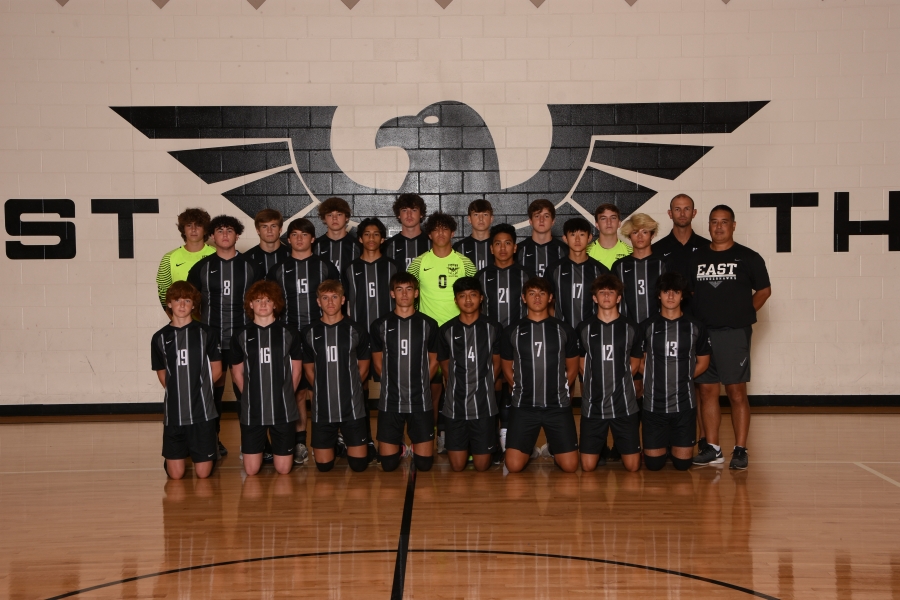 HAWKS SHUT OUT NORTHWEST 5-0

The boy's soccer team opened up tournament play Tuesday evening with a 5-0 win over Northwest High School. Senior captain, Connor Pletikapich, started the scoring spree 10 minutes into the match after receiving a pass from the senior captain, Braden Anderson, 20 yards away from goal, and fired a shot past a diving Northwest keeper making the score 1-0.

The last 8 minutes of the first half saw 4 goals scored by the Thunderhawks. Senior, Jack Pascoal got his first goal of the night after finishing a pass from senior, Vicente Raymundo in front of the goal to extend the lead 2-0. Four minutes later junior, Ty Langhorn, collected a rebound goal giving the Hawks a 3-0 lead. Under two minutes remaining in the first half junior, Jacob Nguyen, headed in goal off a cross from Langhorn making the score 4-0.

East scored its final goal of the night 30 seconds later when junior, Khalid Eid's pass found Pascoal who finished his second goal of the night and team-leading 10th goal of the season finalizing the score 5-0. Junior goalkeeper, Kobe Foster, and the Hawk defense that consists of seniors Andrew Harper, Ryan Strauss, Mason Hecquet and junior, Gavin Hook collected their 9th shutout of the season.

The Hawks advance to the 2nd round and will play at home against Elder High School Saturday evening at 7:00 pm.