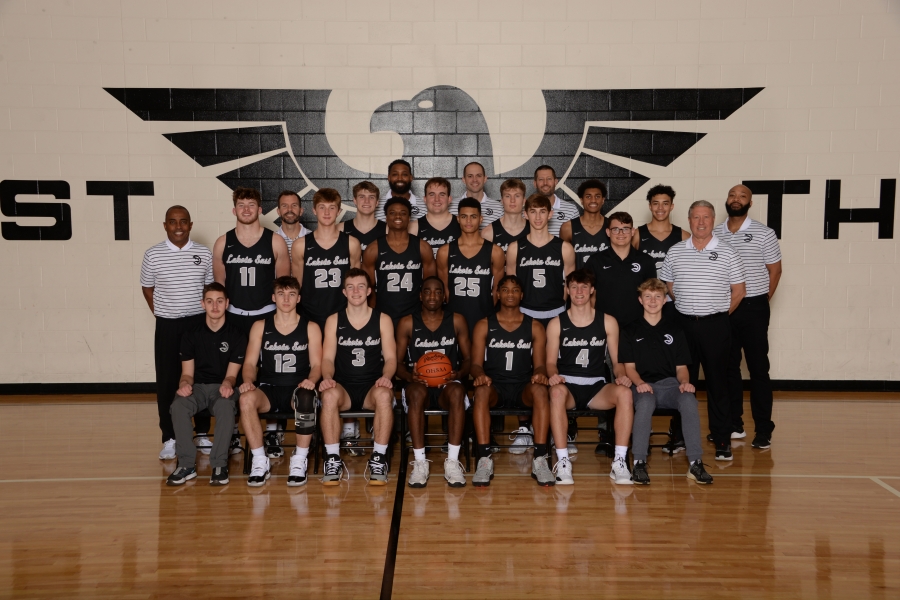 BOYS BBALL STOPS LAKOTA WEST!
HAWKS FINISH RUNNER-UP AT MIAMI TOURNEY!
The Thunderhawks took down Lakota West on their home court on Friday, Dec. 17th by a final score of 70-64. There was a big crowd on hand to see the two district rivals battle it out. The game was a "see-saw" affair. The Firebirds led by one at the half, but East rallied in the final two quarters outscoring West 36-32 to grab the win.

The Hawks got balanced scoring in the game: Jadon Coles, Kobe Peck 15, and Charlie Kenrich 10. Senior Nate Adkins hit some key baskets down the stretch while dishing out 6 assists to his teammates.
----------------

East Boys Basketball traveled to Miami, Florida over the break to once again participate in the Jr. Orange Bowl Tourney. The Hawks went 2-1 at the event. See details below:

East opened tourney play on Tuesday, 12/28, blowing out Westminister Christian HS (FL) 76-40. Jack Kronauge led the Hawks with 16 points and Daniel Mulomba added 10.
----------------

The Hawks advanced to the tourney championship game on Wednesday, 12/29 with a 68-60 win over St. Raymond HS of New York.

Leaders for East were: Kobe Peck 17 and Jack Kronauge 12.
-----------------

East fell to Madison Ridgeland HS (MS) in the Jr. Miami Orange Bowl tourney by a final score of 84-65. Ridgeland ran out to an early 30-18 lead after the opening quarter and led 46-32 at the half. In the third quarter, East narrowed their lead to 6, before Ridgeland closed it out in the final 8 minutes.

Leaders for East: Kobe Peck 14, Jadon Coles 13. and Nate Adkins 11.

The Hawks (7-2, 4-1) get right back into GMC action on Tuesday, January 4th with a big league game at Princeton.