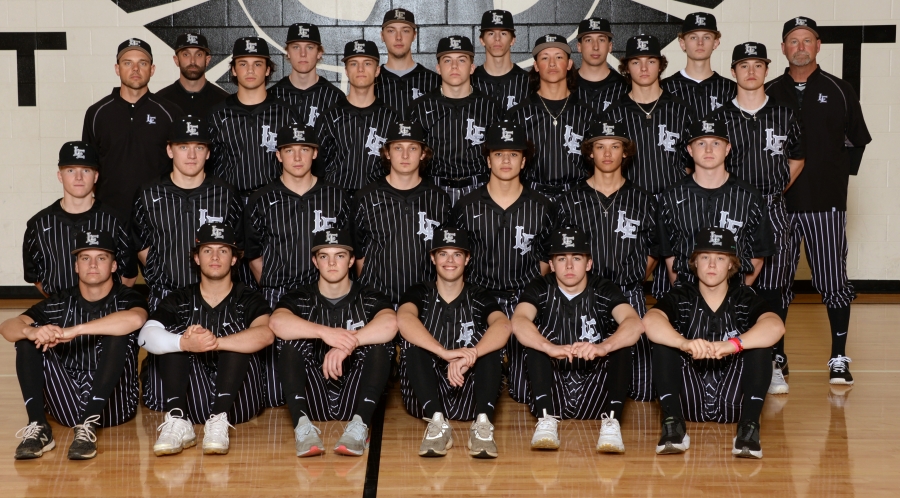 East's season opener at home vs. Stebbins was postponed due to weather on Saturday, March 26th. No makeup has been announced.
__________________-
The East baseball team opened their season with a victory over GMC foe Princeton Vikings, 5-4. The win moves the Hawks to 1-0 (1-0 GMC). Senior Evan Whiteaker started the game on the mound and pitched 3.1 innings, allowing three runs on two hits. Senior Jack Villarreal came in to relieve his fellow senior teammate, pitching 3.2 innings of 1 hit and 1 run baseball. Villarreal struck out 11 batters while also earning the win. The Hawks' offense got off to a slow start as Sophomore Carson McDaniel held the Hawks hitless through 3 innings. The Hawks were able to break out offensively in the 4th inning when senior Riley Duperier scored two runs on a single. The Hawks then took the lead in the 5th inning when they scored two runs on a triple by Junior Sam Pennix. The Hawks were lead offensively by Junior Sam Pennix (2-2, 3B, and 2 RBIs), with Seniors Nick Rabin and Riley Duperier, Junior Braeden Fry, and Sophomore Dylan Rieck all collecting hits.

_____________________

The Lakota East Thunderhawks defeated the Princeton Vikings 23-8, improving to 2-0 (2-0 GMC). The Thunderhawks' offense started the game by scoring 17 runs in the first inning. The team tallied 15 hits, led by Seniors Colin Sweeney (3-3, 4 RBIs) and Nick Rabin (2-4, 3 RBIs and 2B), and Junior Sam Pennix (2-2, 2 RBIs). The Hawks started Junior Carson French on the mound. French threw 2 2/3 innings, allowing six runs on three hits. French was relieved by Senior Connor Frank, who threw 1 1/3 scoreless and hitless innings. Junior Connor Munro pitched the 5th inning, allowing two runs on two hits.
The Thunderhawks will face the Sycamore Aviators on Friday (4/1) at Shuler Park, and game time is set for 5:00 PM.