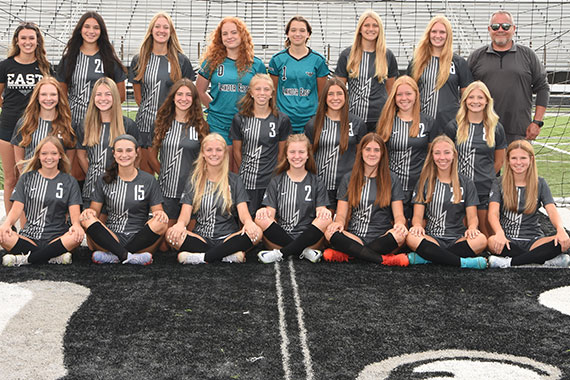 The Thunderhawks traveled to Walsh Jesuit in Akron on Saturday to face the State Ranked Warriors.
The JV started the day strong and opened up a 2-0 lead at halftime. The Hawks battled in the second half to keep the Warriors off the board but relinquished 2 goals and the match ended in a 2-2 draw. Overall the JV played a disciplined game and showed tremendous heart in hanging with an older and experienced JV program like Walsh.
The Varsity team took it on the chin with a 3-0 loss. The Hawks could never muster much of an attack and a few defensive lapses led to easy goals by the Warriors, one being an own goal. Still, the Warriors are state ranked for a reason and the Hawks gave it their best effort but had neither the energy nor the athletes to keep up with Walsh.
Overall the weekend was a successful one off the field, as this was the Hawks's annual out-of-town trip and the players had a fantastic weekend in the area of team bonding and just relaxing with each other.
East Girls (5-6, 3-1 GMC) will play at Mason on Thursday.