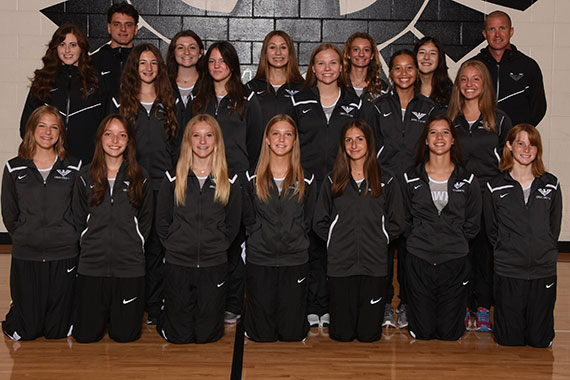 East Girls CC placed 6th overall at this past Saturday's Milford Invite.
Jocey Willis, senior, ran her second-best race of the season at the Milford Invitational, placing 3rd overall out of 108 runners in the big school division race. Willis' time for the 5k (3.1-mile) course at Valley View Nature Preserve was 19:32.9. Freshman, Ava Dickenson, was the #2 Hawk on Saturday, placing 10th overall in a time of 20:35.3. That is a new personal best time for Dickenson.
Meredith Brown, junior, ran an incredible personal record time of 21:04 to place 21st overall. That was a 37-second personal best time for Brown. The #4 runner for the Lady Hawks was junior, Brooke Wilson. Wilson placed 49th overall in 22:05. Rounding out the scoring for East was freshman, Maddie Still, running 22:47 for a 65th place finish.
Next up for the Lakota East Cross Country is the Princeton Invitational, to be held at Landmark Christian Campus on Saturday, September 24th.