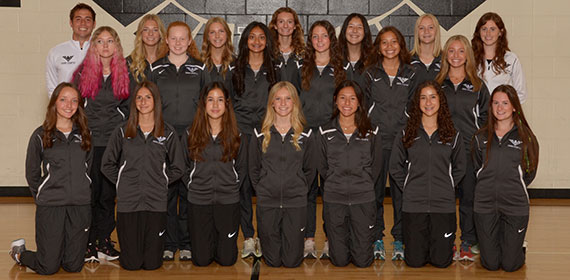 The East Women's cross country team had a strong showing in an extremely talented meet at the Mason Invitational on Saturday. Molly Deardorff continued her impressive season by snagging an 11th-place finish.

Ava Dickenson continued her comeback tour with yet another season PR, grabbing 19th in the deep field. Elise Brown and Meredith Brown continued to show improvement, clocking season PRs on a brutal Mason course. Senior Hailey Still turned in a breakout performance, putting herself in a position to be the Hawks' fifth and final scorer.

The team placed 7th overall with all runners once again showcasing extraordinary toughness from top to bottom.

East looks to continue its improvement, racing at the Troy Twilight Invitational on Saturday.