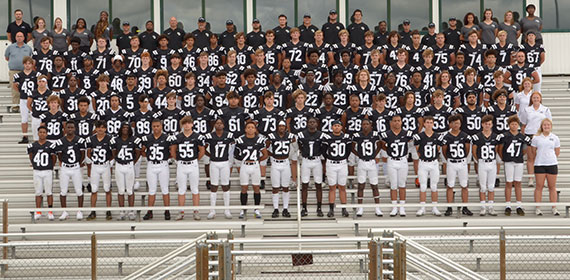 The Thunderhawks suffered a very tough loss on Friday night on a last-second field goal by Fairfield. After falling behind 28-14 late in the 3rd quarter, the Hawks mounted a courageous comeback that fell just short.

QB Junior Jamison Kitna connected with Andy Vogelmann on a 22-yard pass that brought East within 1-point with 7:03 left in the game. After another Fairfield TD, East tied the game with 1:12 left on Kitna's 10-yard pass to Derek Jackson and a two-point conversion.

With the score tied 35-35, the Indians drove the length of the field and booted a 27-yard FG to win the game.

Ryder Hooks had another big night rushing for 164 yards on 26 carries and a TD. Jamison Kitna equally had his best night as a Hawk throwing for 228 yards (25/39) and three TDs. Kttna also notched a rushing TD.

East will seek a win at Middletown this Friday night.