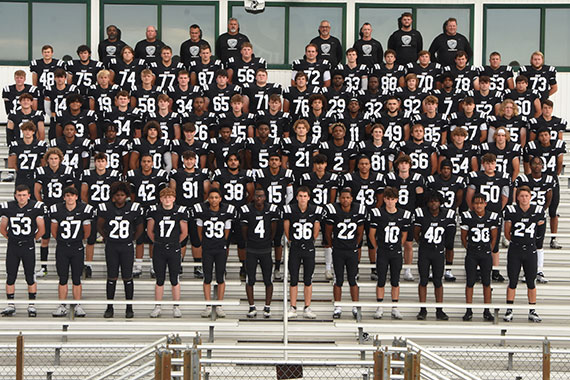 East Football evened their GMC record this past Friday with a 21-7 win at Hamilton. The Hawks are 2-2 in the GMC.
East opened up the scoring on the night with a 10-yard pass from Aidan Troutman to Braden Reip for a TD. The Hawks made it 14-0 when Reip caught another Troutman pass, this time from 30 yards to make the score 14-0.
After a Hamilton TD, Ethan Evans put the game away for East with a 16-yard jaunt to close out the scoring on the night.
Eric Davis ran crazy against the Big Blue, piling up 214 yards rushing on 34 carries. Jake Reisner led the East defense with 5 solo tackles and 6 overall.
Next up, East will host Mason (4-1, 4-0) this coming Friday in the Hawk's Nest. The Comets defeated Middletown this past weekend 10-7. East leads the series between the two schools, 11-8, dating back to 2001.