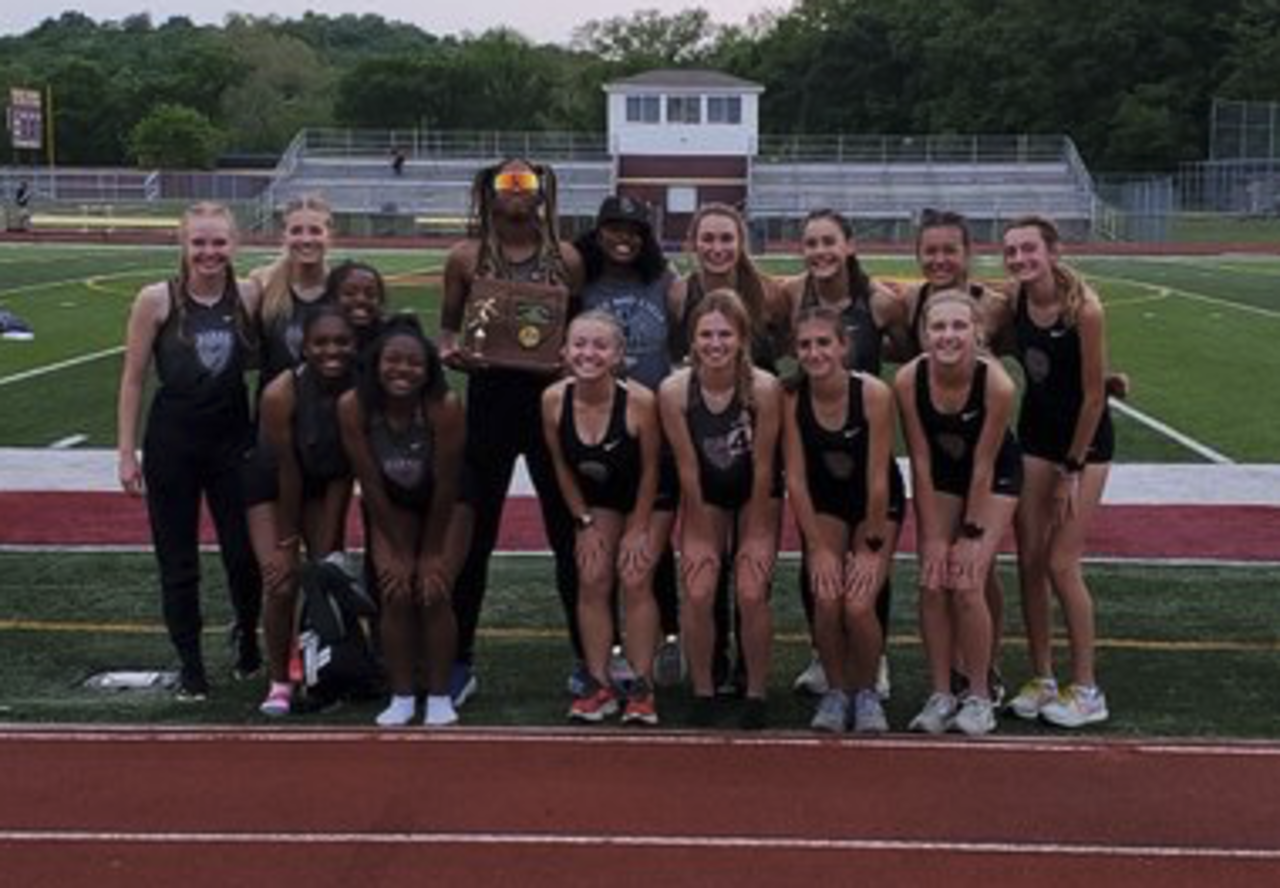 GIRL'S TRACK/FIELD WINS ANOTHER DISTRICT TITLE!
East Grils Track and Field won their 5th District Title in 6 years this past Friday at Ross. The Hawks ladies ruled the event totaling 124 points. The first four individuals or relay teams in each event in the district tournaments shall qualify for regional competition. See the results below:

4x800m Relay
Lak. East; 7th; 10:10.46 Jocelyn Willis -Molly Deardorff -Elise Brown -Meredith Brown

100m Hurdles
Mikaylah Chandler; 1st; 14.89
Katlyn Pham; 6th; 15.56

100m Dash
Qiersten McClain; 6th; 12.73

4x200m Dash
Lak. East; 1st; 1:41.81-Katlyn Pham Ivy Smith Lena James Mikaylah Chandler

1600m Run
Jocelyn Willis; 2nd; 5:10.84

4x100m Relay
Lak. East; 1st; 48.18-Mikaylah Chandler Lena James Qiersten McClain Ivy Smith

400m Dash
Haylie Yeazell; 1st; 58.50
Hailey Still; 2nd; 59.01

300m Hurdles
Katlyn Pham; 2nd; 44.69
Mikaylah Chandler; 5th; 47.20

200m Dash
Lena James; 3rd; 24.50

3200m Run
Molly Deardorff; 5th; 11:44.75

4x400m Relay
Lak. East; 1st; 4:00.54-Hailey Still Qiersten McClain Ivy Smith Haylie Yeazell

Shot Put
Payton Woody; 4th; 32-06.75

Discus Throw
Samantha Mullen; 5th; 100-00

Long Jump
Zyneak Warren; 1st; 17-08

Pole Vault
Ava Gibson; 4th; 7-06
Karoline Oelker; 4th; 7-06

The OHSAA Regional Championships will be held this Wednesday and Thursday at Wayne High School. The top four finishers in each event at the Regional will advance to the State Meet.

The OHSAA State Championships are slated for June 2-3 at Jesse Owens Memorial Stadium (OSU).