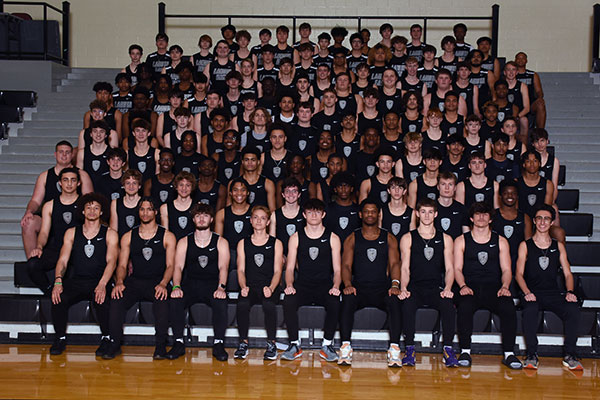 East Boys track/field finished in 8th place at this past Friday's SW District Championships. The first four individuals or relay teams in each event in the district tournaments shall qualify for regional competition. See the results below:

4x800m Relay
Lak. East; 4th; 8:11.18- Marshall Novean Reilly Meyer Jake Boeskool Matthew Slone

4x200m Dash
Lak. East; 4th; 1:30.90

1600m Run
Jake Boeskool; 5th; 4:35.13

400m Dash
J.D. Leverette; 2nd; 49.57

300m Hurdles
Travis Tideswell; 2nd; 40.36

3200m Run
Reilly Meyer; 1st; 9:36.50

4x400m Relay
Lak. East; 4th; 3:26.31- Jt Kitna J.D. Leverette Josiah Smith

The OHSAA Regional Championships will be held this Wednesday and Thursday at Wayne High School. The top four finishers in each event at the Regional will advance to the State Meet.

The OHSAA State Championships are slated for June 2-3 at Jesse Owens Memorial Stadium (OSU).

Mobile tickets for the state tournament are available through Ticketmaster beginning Tuesday, May 23 at 10 a.m. The direct link to the event on Ticketmaster is https://go.osu.edu/ohsaatrackandfieldtix. Tickets can be purchased on-site at the Coveli Center, located just to the north of Jesse Owens Memorial Stadium.

Note that tickets purchased at Ticketmaster prior to arrival at the state tournament are the same cost as tickets purchased on-site.