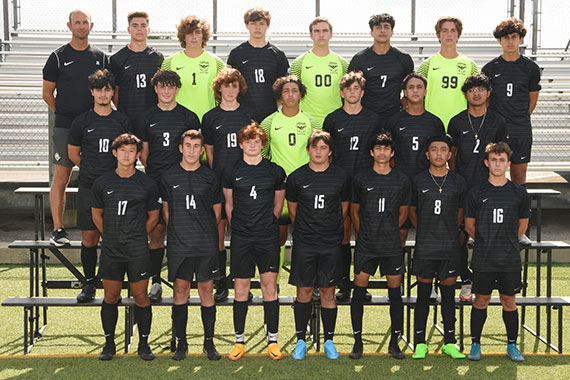 The East boys soccer team dropped a hard-fought match to Mason Thursday evening by a final score of 4-2, even though it was much closer than the final score indicated. The score remained 0-0 until the 37th minute when Mason fired a free kick into the top shelf of the goal giving them a 1-0 lead into halftime.
East equalized the score in the 49th minute when sophomore, Shaun Dickerson fired a left-footed shot over top of the Comet goalkeeper. Mason put two more goals in on the Hawks in the 57th and 72nd minute, but the Hawks responded a minute later in the 73rd minute when senior, Khaled Eid flicked a header off a, Gavin Hook, long thrown in to shorten the lead.
With less than a minute left in play and the Hawks showing an aggressive formation to equalize, Mason extended their lead making the final score 4-2.
East record moves to 4-4 (2-2-0 GMC). They take on Lakota West at home Tuesday evening.