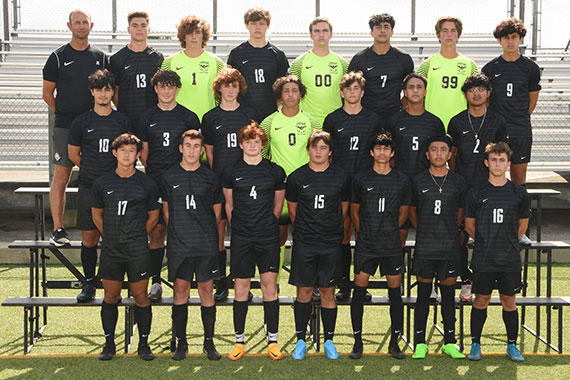 HAWKS BEGIN PREP FOR THE POSTSEASON
The East boy's soccer team earned a hard-fought victory Thursday evening against the Fairfield Indians. East found themselves playing from behind after conceiving a goal in the 16th minute of the match. With 3 minutes remaining in the first half, senior captain Jacob Nguyen found the back of the net off a free kick taken by senior captain, Gavin Hook, evening the score at 1-1.
In the 55th minute of the match, it was another Hook to Nguyen connection, this time off a corner kick from Hook that Nguyen headed in for his 2nd goal of the match and giving the Hawks a 2-1 win on the evening.
East honored 14 seniors for senior night: Gavin Hook, Jacob Nguyen, Abrar Siddiqui, Marcus Fields, Kobe Foster, Brian Perez, Yazan Ghuniem, Khaled Eid, Zain Hanieh, Jad Qaqish, Ty Langhorn, Austin Kaiser, Jackson Hummer, and Will Hamad.
East ends the regular season with a record of 5-8-2 (3-4-2 GMC). They open up the first round of the tournament with a home game against Ross High School on Monday evening at 7:00 pm.