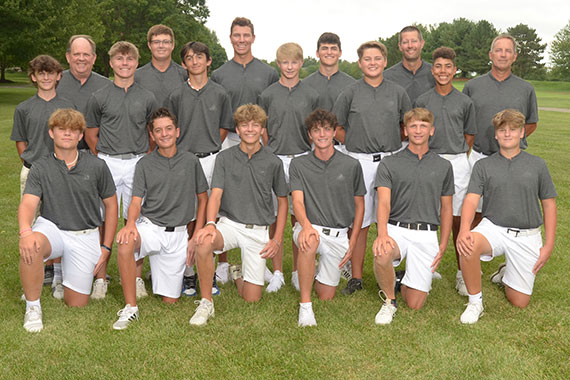 GMC TUESDAY AND WEDNESDAY
East Boys Golf played in the Prestigious Upper Arlington Inv at Scioto Country Club (home of Jack Nicklaus) this past Saturday. The Hawks shot a 336 to finish 10th out of 12 schools from around the State.
"Great courses like Scioto, and with the tough setup, and the winds, will expose a player's weaknesses. The course definitely showed that we have a lot of improvement to do around the greens," said East head coach Jeff Combs.
Nick Collins led the Hawks with an 81.
The GMC Championship is this Tuesday and Wednesday at Waldon Ponds. Mason is the 2x defending league champ.