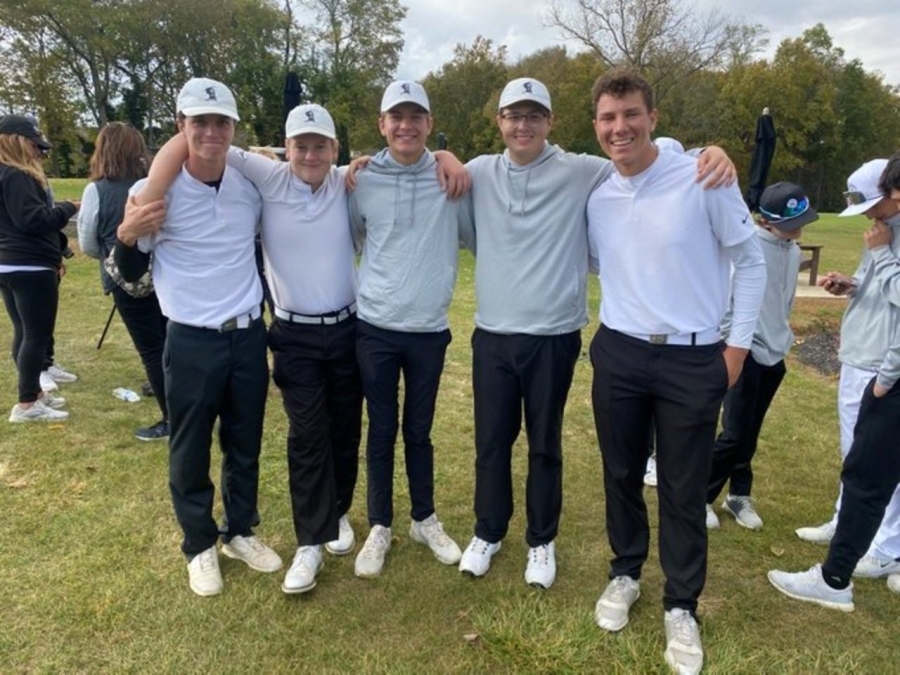 The 2022 Boy's Golf Season came to an end yesterday at the OHSAA Districts for the Hawk Boys Golf Team. The day came down to the wire with the Hawks shooting a 316 in very windy conditions, and narrowly missing out on a 7th straight State Trip by 5 shots. Walker Wood led East with a 76, Griffin Pare fired a 78 with 4 birdies, Bobby Horseman shot an 80, Nick Collins an 82, and Ben Isom rounded out the scoring with a 86.
From Coach Combs...
"I am so proud of how our guys have all improved, learned, and embraced the idea of battling thru adversity. These guys have improved immensely since last year, and even in the last few weeks and since August. All 5 were seeing their first, significant post-season action---and they all shined in the heat of tourney competition. We definitely wanted a trip back to state, but this team can hold their heads up high knowing that they beat a really deep field and knowing that they excelled when it mattered most."
Congrats to all the players and coaches on their 2022 season.