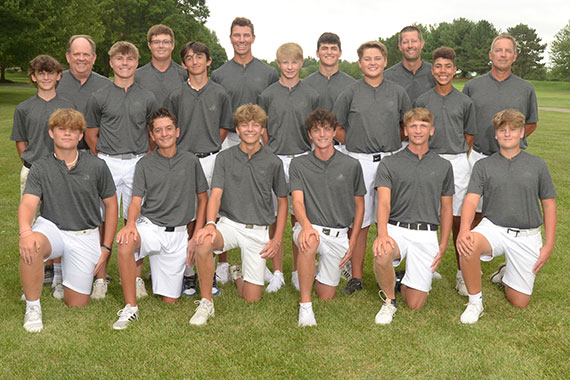 Lakota East Boys Golf rallied back on day 2 of the GMC Championships on Wednesday with a round of 307 to finish conference runner-up for the 2nd consecutive season. Mason was the overall champion for the third season in a row. The Hawks shot a two-day total of 622 to nip Lakota West's 627.
Bobby Horseman led East with rounds of 76 and 51. Ben Isom was right behind him with rounds of 80 and 75. Both earned First Team All-GMC Honors. Nick Collins (158), Griffin Pare (158), Logan Spagnuolo (162), and Walker Wood (166) were all 2nd Team All-GMC.
The Hawks play Saturday at the Dublin Jerome Invitational.
The OHSAA Boys Sectional is Thursday, Oct. 6th at the Grizzly GC in Mason.
QUALIFIERS TO THE DISTRICT TOURNAMENT FROM THE BOY'S SECTIONALS WILL BE THE FOUR TOP TEAMS AND FOUR INDIVIDUAL LOW SCORERS NOT ON A QUALIFYING TEAM.