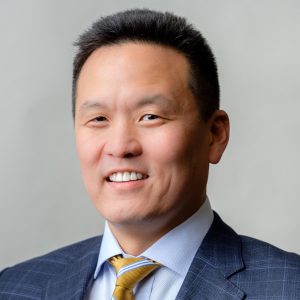 Dr. Peter Cha, M.D. - Medical Director
Peter Cha, M.D., is an orthopedic surgeon and President of Beacon Orthopaedics and Sports Medicine. Dr. Cha currently serves as the team physician of the Cincinnati Wolfhounds rugby team, medical director to numerous area high schools, as well as an orthopedic consult for Xavier University athletics and the Cincinnati Reds.
Dr. Peter Cha received his undergraduate degree from Duke University in Durham, North Carolina. He then went on to earn his medical degree and complete his residency at the University of Cincinnati College of Medicine.
He completed his orthopedic sports medicine fellowship at the University of Pittsburgh. While in Pittsburgh, Dr. Cha acted as the assistant team physician for the University of Pittsburgh Division 1 athletic teams, and had the opportunity to work with the medical staff to the Pittsburgh Steelers of the NFL.
His interests include sports related injuries and pathology of the shoulder, knee, hip, elbow, foot & ankle, and hand & wrist. Dr. Peter Cha specializes in sports medicine including trauma, reconstructive procedures, minimally invasive surgical techniques, and arthroscopy.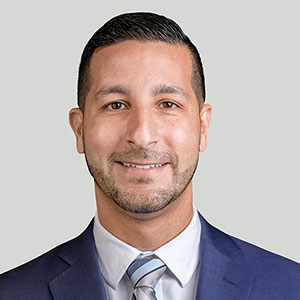 Dr. Alberto Maldonado, M.D. - Team Physician
Dr. Alberto Maldonado is a welcomed addition to the team of Sports Medicine and Rehabilitation experts at Beacon Orthopaedics. He earned his undergraduate degree at the University of Puerto Rico, and studied medicine at the world renowned Universidad Autonoma De Guadalajara in Jalisco, Mexico, obtaining his medical degree through the Fifth Pathway Program at New York Medical College. Dr. Maldonado completed his residency in Physical Medicine & Rehabilitation at the SUNY Upstate University Hospital in Syracuse, New York. He is also fellowship trained in Sports Medicine via Wright State University's Sports Medicine Fellowship Program as of June 2017.
Dr. Maldonado has been gaining experience in the Tri-State area over the last two years by covering Wright State University athletics and high school sporting events at the state tournament level, including basketball, wrestling, triathlon, track and field, and football. He also worked with Dr. Angel Velazquez and Dr. Timothy Kremchek from 2016-2017, assisting with sports medicine care of the Dayton Dragons and Cincinnati Reds players.
Outside of practicing medicine, Dr. Maldonado's interests include archaeology and history. He enjoys playing and watching sports, camping, and spending time with his family. He is fluent in both written and spoken Spanish and English, making him an excellent resource for our Spanish speaking patients.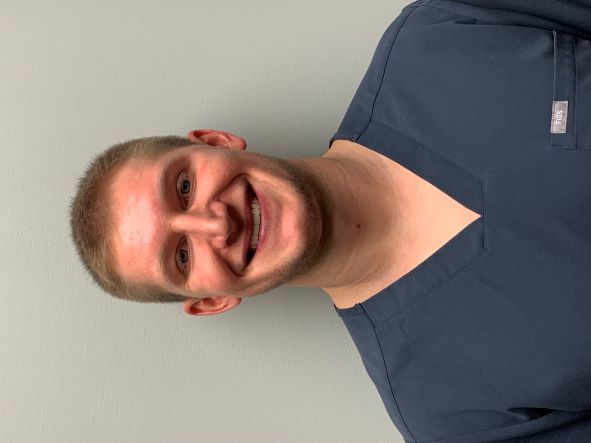 Dylan Rose, PA - C - Physician Assistant
Dylan joined Beacon as Dr. Peter Cha's Physician Assistant in 2021 after graduating from Kettering College with his Masters of Physician Assistant studies. Regardless of his new role as a Physician Assistant, Dylan has worked in the Sports Medicine field for numerous years as a Board Certified and Licensed Athletic Trainer in Ohio. He completed his Bachelor of Science degree in Athletic Training at the University of Cincinnati, graduating in 2018. During his time at UC, Dylan worked closely with a number of sports teams, including UC football, swimming and diving, track and field, and numerous local high schools.
Sports and Sports medicine have always been an interest to him. Dylan is from Wilmington, Ohio and has TWO state championship titles in football with Clinton-Massie High School. His time in athletics led him to his next passion: a career in sports medicine. Now, with the supervision of Dr. Cha, Dylan independently evaluates, diagnoses, and treats patients' injuries. He is a large component of our sports medicine team and the treatment of our school affiliates- Lakota East, Ursuline, Cincinnati Hills Christian Academy, Cincinnati Country Day, and Seven Hills.
In his free time, Dylan enjoys spending time with his friends and family, golfing, and remaining physically active.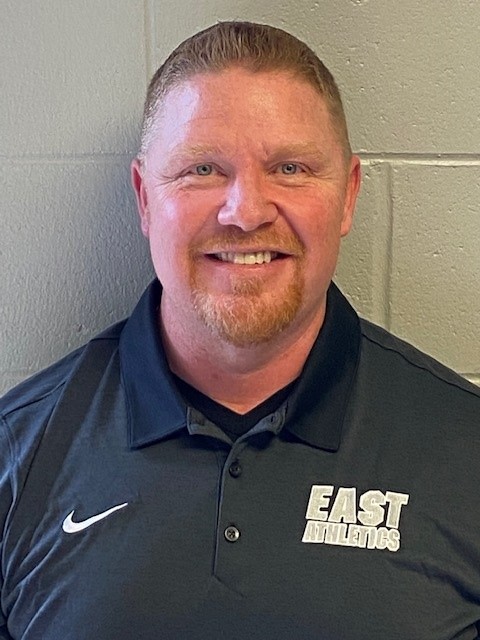 Dr. Joe Lindeman
Dr. Lindeman has been working as a sports medicine chiropractor since 1999. Throughout his career, he has treated high level athletes including Olympic athletes. He has been working with Lakota East High School for 22 years. He manages the spinal needs of the athletes through the use of spinal adjustments to maintain good alignment. He loves being a part of the Thunderhawk family!